Warning
: Use of undefined constant ICL_LANGUAGE_CODE - assumed 'ICL_LANGUAGE_CODE' (this will throw an Error in a future version of PHP) in
/srv/users/serverpilot/apps/feel-indonesia/public/wp-content/plugins/directory-extension-plugin/aitDirGallery/gallery.php
on line
134
Warning
: Use of undefined constant ICL_LANGUAGE_CODE - assumed 'ICL_LANGUAGE_CODE' (this will throw an Error in a future version of PHP) in
/srv/users/serverpilot/apps/feel-indonesia/public/wp-content/plugins/directory-extension-plugin/aitDirGallery/gallery.php
on line
135
Kolbano is a unique beach in Indonesia which is located in Timor Tengah Selatan regency (Timor Island), Kupang, East Nusa Tenggara, Indonesia. Visiting Kolbano beach giving us a unique experience. Unlike other beaches, Kolbano coastal expanse filled with beautiful colorful pebble stones with scenic sunrise and sunset view. Pebble stone colors in Kolbano coast has a wide variety of shapes and colors. There is red, green, yellow, black, and patterned stone. Beside that, also there's a stone that has tree colors – red, black and beige. With this uniqueness, Kolbano Beach becomes extremely popular beach in this province. And this makes locals are very proud of Kolbano Beach. What can we do in Kolbano Beach Kupang?
What can we do in Kolbano Beach?
The surface of the pebble is the combination between many colors. Some of them have motif and it looks so beautiful. The pebble from Kolbano is popular for decoration and features of parks. As far as you can see, the stretch of gravel looks colorful and very beautiful white sand, the sea water is also so clear and clean. The combination of the grandeur of the giant rock with colorful grit which is the main attraction Kolbano beach to attract tourists.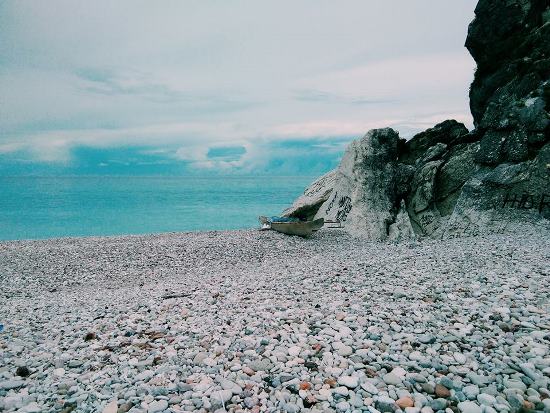 Kolbano Beach with colorful pebble sand
One more uniqueness of this beach is that you can see the sunrise and sunset from the same place. So it is not surprising that place became a favorite location for photographers who want to hunt for these moments.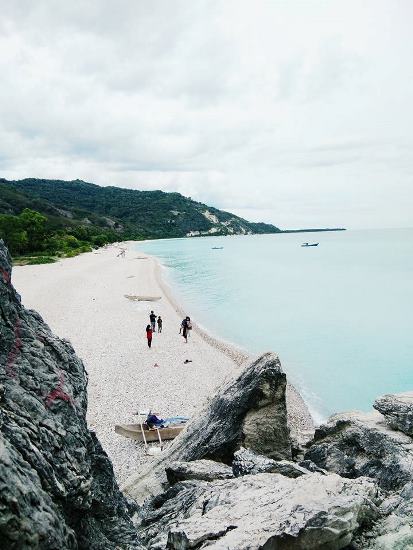 Kolbano Beach view from cave
Many tourists also can have a picnic on the beach shore. Especially for those who want a vacation atmosphere, that is quiet and away from the urban bustle. While the picnic, you too can witness the beauty of the sea or swim during the day. Besides that, you can see all panorama from Sotis Hotel nearby.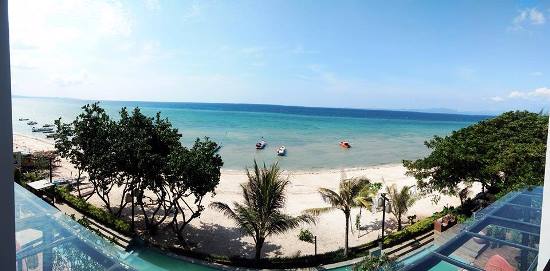 Kolbano Beach view from Sotis Hotel
You can also buy some popular handicrafts from local people like traditional woven fabric. One thing that you should remember, this beach is still under-developed and not so convenient like Bali beaches, so better you bring some foods and water from Kupang for your lunch because it was quite difficult to find the restaurant here. One of the local restaurant you can find here is Tebing Cafe.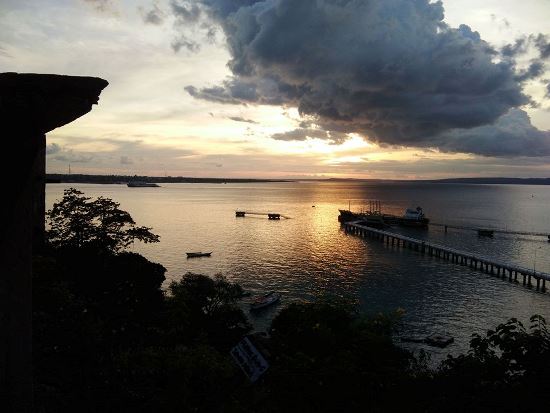 Sunset view from Tebing Cafe at Kolbano Beach
How to get there?
The beach is located in the District Kolbano, South Central Timor, East Nusa Tenggara. To reach the beach, you have to travel a distance of approximately 135 km from the city of Kupang or approximately 3 hours drive. The condition of the road to the beach is quite rough with hilly contour. Along the way, you will see a variety of scenery. A green forest, paddy field, and villages with traditional Timor houses walled bamboo and thatched roofs.
You will also pass some unique bridge. One is Noelmina Bridge, which spans over the River Noelmina. The bridge is the limiting Kupang Regency South Central Timor. With a length of 240 meters, Bridge Noelmina received the title as the longest bridge on Timor Island and East Nusa Tenggara.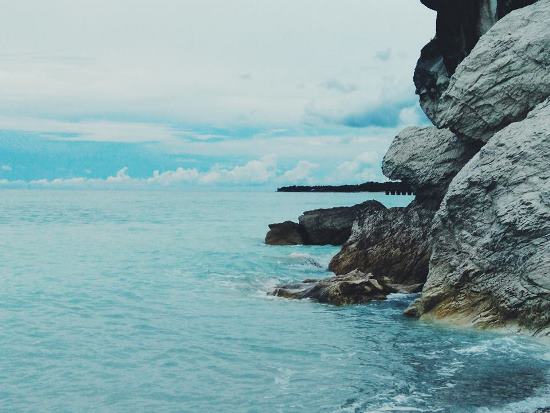 Last day in Kolbano Beach
Recommended Hotels in Kupang [More Hotels]
No booking fee and pay at hotel
(sponsored by Booking.com)
Images sources: Daniel Christian