Warning
: Use of undefined constant ICL_LANGUAGE_CODE - assumed 'ICL_LANGUAGE_CODE' (this will throw an Error in a future version of PHP) in
/srv/users/serverpilot/apps/feel-indonesia/public/wp-content/plugins/directory-extension-plugin/aitDirGallery/gallery.php
on line
134
Warning
: Use of undefined constant ICL_LANGUAGE_CODE - assumed 'ICL_LANGUAGE_CODE' (this will throw an Error in a future version of PHP) in
/srv/users/serverpilot/apps/feel-indonesia/public/wp-content/plugins/directory-extension-plugin/aitDirGallery/gallery.php
on line
135
Why is Bali so famous in Indonesia and also in the world? More than 10 million tourists mainly come from Australia, Asia, even Europe and America comes to Bali every year. There is a joke that Bali is more famous than Indonesia itself. Funny? Yes, but we have reasons why Bali become a famous tourism destination.
Why is Bali so famous in Indonesia?
1. Beautiful sandy beaches with a nice tropical climate over the year
You can visit Bali anytime without thinking about winter season or rainy season. Just prepare enough suncream for your holiday in Indonesia.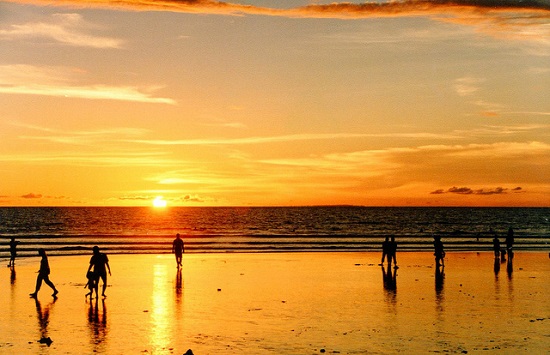 Beautiful sunset at Kuta beach Bali
2. Very unique and attractive culture, maintained for more than 600 years history.
Bali culture was being influenced by Hinduism culture. A lot of religious events where we can see and join. The nice point is, there are no restrictions, you can join without any preparations. Bali rich culture also has a long connection with the European writing or literature.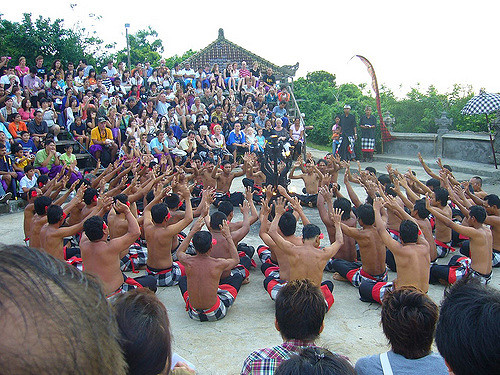 Traditional Kecak dances in Bali
Like point in number 2, this long connection with European writing and painting to strengthen Bali's image as an "exotic tropical island paradise in the earth". Lots of paintings of pretty topless girls in early decades reinforce the exotic image, for example, Pacifica Museum in Nusa Dua.
3. State-Of-The-Class Infrastructure
Bali has a very good infrastructure, as good as Jakarta as the capital city of Indonesia. Ngurah Rai Airport stands as second biggest airport and the modest one, giving you very good impressions just seconds after being arrived here. Besides that it was easy to find 4 or 5 stars hotel, traditional and modern restaurants, a local guide with good ability of English.
4. Very Open Minded and Friendly People
The last but the most important, Bali's people was very open minded and friendly. It is nice that you feel being accepted in the new area or new country, and you will get it in Bali. Besides it, there were no (or just only small numbers) scammers. Will you get happy to know your payment was fair?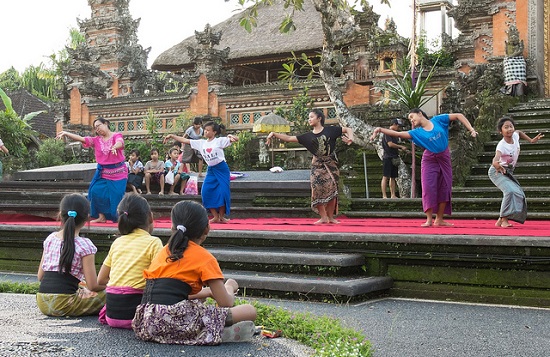 Young girl in ball learning to dance
Recommended Hotels in Kuta Bali [More Hotels]
No booking fee and pay at hotel
(sponsored by Booking.com)
Pictures: melfoody, Thomas Galvez, Anna & Michal