Warning
: Use of undefined constant ICL_LANGUAGE_CODE - assumed 'ICL_LANGUAGE_CODE' (this will throw an Error in a future version of PHP) in
/srv/users/serverpilot/apps/feel-indonesia/public/wp-content/plugins/directory-extension-plugin/aitDirGallery/gallery.php
on line
134
Warning
: Use of undefined constant ICL_LANGUAGE_CODE - assumed 'ICL_LANGUAGE_CODE' (this will throw an Error in a future version of PHP) in
/srv/users/serverpilot/apps/feel-indonesia/public/wp-content/plugins/directory-extension-plugin/aitDirGallery/gallery.php
on line
135
Potato Head Beach Club began operating in December 2010 at Jl. Peti Tengget in Seminyak Bali. Its location is was very famous area in Seminyak, just beside the main road. This place really famous nowadays, while almost all of young people (both locals and tourists) come to see one of the best sunset in Kuta then continue the party experiences until the night. It is true that here is one of best meeting place for night life experiences in Bali besides Legian Kuta. The food and beverage's prices is quite expensive, while one package food for two people is around 700.000 rupiah (50 dollars). But, for me it was worth it with the view also for the interior design of this restaurant.

Information about Potato Head Beach Club in Seminyak
This club or restaurant is also famous of "the thousands of window". Even though it is not really right, but big number of windows is means in the exterior design. You can see the beach and sea easily from the second floor. Really instagrammable.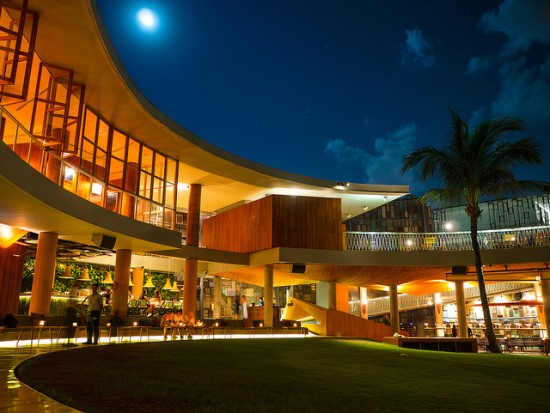 Enjoying the night at Potato Head Beach Club Bali
Come inside whew! This place is nice and full of music, we can see Seminyak beach, pools (for adult and children), opened-space park combines with sandy beach. You can also enjoy Indonesian foods in Lilin Restaurant or international (western) food in Potato Head. But you can still order from other restaurant as long as you already order in the first one. And, if you want to here ahead of the sunset you should make a reservation in advance, since this place is often full reserved and very crowded during the sunset. So, please make reservation if you don't want to be one or two hours queue. You should better be already arrived here 15.30 to have good view point of sunset here.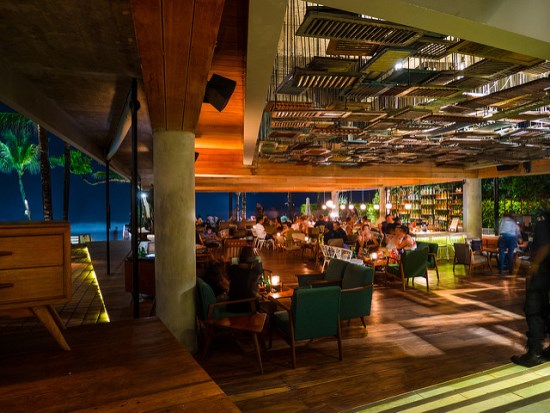 Potato Head Beach Club and restaurant
Recommended Hotels in Kuta Bali [More Hotels]
No booking fee and pay at hotel
(sponsored by Booking.com)
Travelers who viewed Bali also viewed…
Images source: Flickr Wesley & Brandon Rosenblum, Wesley & Brandon Rosenblum, Wesley & Brandon Rosenblum